Presskit
---
Table of Contents
Description
Factsheet
History
Projects
Videos
Images
Logo & Icon (empty)
Awards & Recognition (empty)
Selected Articles (empty)
Additional Links (empty)
Contact
TODO: add chapter links
---
Description
I'm an independent game developer who's trying to break into the industry.
---
Factsheet
Developer:
Yannic Geurts
Location:
The Netherlands
Website:
Press / Business contact:
Social:
Twitter: @fiets38
Twitter: @ZeepkistGame
Youtube: Yannic Geurts
---
History
Early History
I found my game development beginnings in 2008, when I first started playing Roblox. It took me a couple years to get the hang of programming, but by 2013 I was beginning to move away from Roblox and into actual programming. First through C++ and some libraries, and later in 2014, Unity.
Unity
My first Unity projects were really simple physics ragdoll simulations, nothing to write home about. Later I began following a tutorial on writing a multiplayer first person shooter, which eventually became a game I called "Texture". Texture got its name from my super pretentious reasoning that "A game doesn't need textures to be good, the texture is in the gameplay. Which... was certainly an opinion. Texture eventually didn't work out because the entire thing had become one big jumbled mess of spaghetti code, which was completely unworkable. Instead of refactoring, I shelved the project.
Then, a year later, I was messing around with some more physics, and I wondered how do-able it would be to create my own car physics in Unity. I'd messed around with the default wheel colliders before, but that never went anywhere, so I decided to roll my own code. Using raycasts and some resources on car physics, I managed to create a reasonable approximation of physically accurate car physics in about two weeks. Now having a car to play around with, I decided to turn it into a racing game. This became Blacktop.
Blacktop was supposed to be a Dukes of Hazzard slash Driver type of game, where you would smuggle moonshine and run from the cops. I'd been working on it for about two or three years until eventually I figured that my scope for the entire project was far too big, and it would never be workable for a one man team. I decided I needed to reduce scope for my next project, and shelved Blacktop.
Zeepkist Game
In 2018 I was visiting a friend of mine in England, and his dad asked us if we'd wanted to go see a local soapbox derby race. I'm Dutch, we don't have hills in the Netherlands, I said yes immediately. And so we went.
Once there, and watching the soapboxes tumble down a hill, a spark of inspiration hit me. What if I were to make a game about soapbox racing? The scope would be far more managable than Blacktop's massive open world, the tech would simply be Blacktop's car physics, but repurposed for soapbox racing, and the levels could be built like in Trackmania, with blocks and a level editor.
As soon as I got home, two weeks later, I began working on it. Development was slow, in between going to school and doing homework. But I've recently (summer 2020) graduated, and I finally have time to focus on development fulltime. Since October, Zeepkist has an offical steam page!
---
Projects
Zeepkist Game
Zeepkist game is a game about racer down hills in soapbox gravity racers. It features a level editor, 4-player split-screen support, and physics-based arcade racing.
Twitter: twitter.com/ZeepkistGame
Presskit: steelpan.dev/press-Zeepkist
Steam: store.steampowered.com/app/1440670/Zeepkist
---
Videos
Zeepkist Game
Blacktop
Texture
---
Images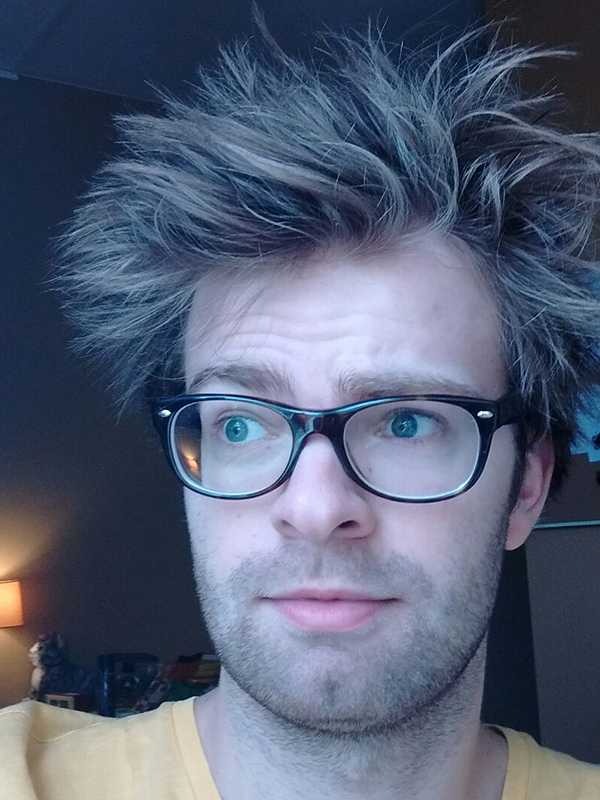 ---
Logo & Icon
I don't have an actual studio yet, so also no logo. :)
---
Awards & Recognition
None yet
---
Selected Articles
None yet
---
Additional Links
None yet
---
Contact
Twitter: @fiets38
Instagram: hippeomafiets38
Youtube: Yannic Geurts
---